Did you have any undesirable abnormalities on your property and therefore need access to your recordings? - No problem! 
What you need:
Access your HDDVR recording device
Ein USB-Speichergerät (bis zu 128Gb) mit ausreichend freiem Speicherplatz (keine externen Festplatte!)
Step 1:
Press on your HDDVR recording device right click on the screen


Then go to "reproduction"
Step 2:






You will then be asked to log in
If you don't Username and password have forgiven, just press "OK"
Step 3:





Choose the one you want date and the channel out
Click on the two Arrows icon bottom right
Step 4:
In the right column you will now see the Recordings of the previously selected date is displayed
Start at the shot you want checkmark
Then press the bottom right Memory icon (above the two arrows symbol)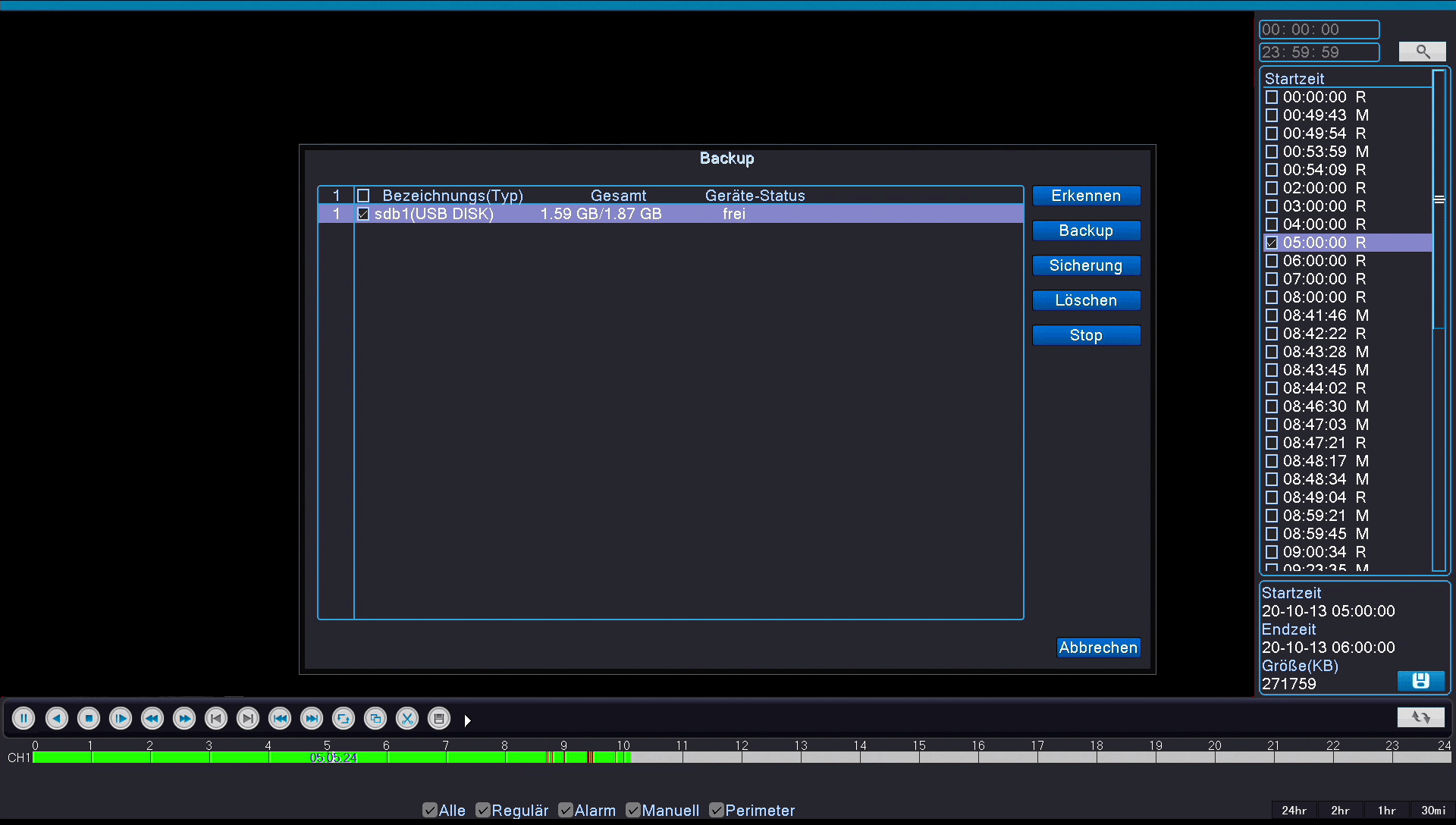 Step 5:





Now plug in one USB stick with sufficient memory space and press "Detect". If this is not recognized, change the USB port
Step 6:





Well you will Backup window displayed
Choose a desired one below Backup format out
Finally press "begin"And the file will be saved on the USB memory stick
Do you only want to save certain frequencies?




In the right column, press the one you want file
At the bottom left go to "Start playback"
Press to begin the frequency that open scissors icon
To the break up on the closed scissors icon 
Do you want the cropped recording on your USB device to save, then press the Memory icon next to the scissors