Do you need help? We are happy to help you!
Remote maintenance via Windows and Mac
Download yourself AnyDesk easily and easily under https://anydesk.com/de down. It fall no Kosten an.

Double click the program file to open the program interface (it is no Installation notwendig).

Oben links unter "This workplace" finden Sie Ihre persönliche AnyDesk address. Geben Sie diese unserem Mitarbeiter durch.

This sends you a request Remote control, die von Ihnen bestätigt werden muss.

Then the appears Your computer's monitor im lokalen Programmfenster von AnyDesk, auf welches wir zugreifen können, um die Fernwartung durchzuführen.
In order for us to be able to access your Mac device, you must first grant AnyDesk the authorization.







Öffnen Sie AnyDesk und gehen Sie in die linke Spalte bei "Set permission" (hier orange hinterlegt) auf "Adjust now" (alternativ können Sie auch in Ihren System settings the safety to open)














To edit, click on the bottom left Lock icon





Then, depending on your Mac model, you will be prompted for your Touch ID to use or your User name and password to enter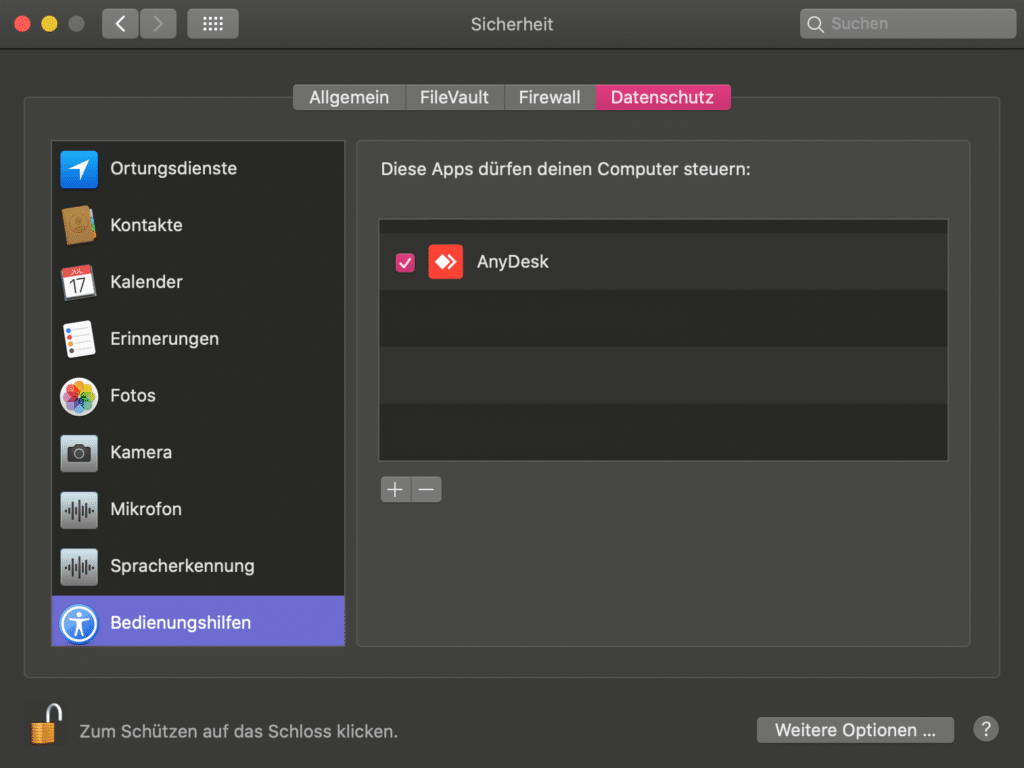 Now put under Accessibility a tick next to AnyDesk and press the again Lock icon. You can then continue with remote maintenance